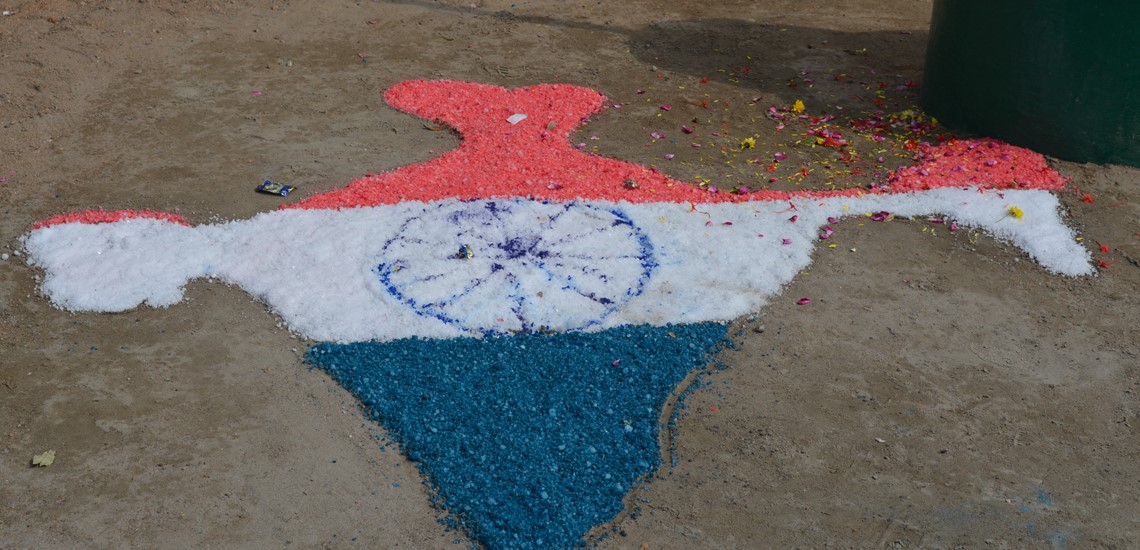 HUT India was founded by the renowned professor A.V. Rajagopalan and Renganayaki Rajagopalan in a small rural town of South India in 1983, after this couple met with an incident in a far-flung rural village- Puthanampatti, which changed their life forever.
They saw a 7-year-old girl child carrying human waste on her head, for disposal. This child was born in an untouchable family, from a community responsible for the disposal of night soil in India. The child never went to school and was helping her parents in this manual scavenging, which they were doing for generations. At this moment, the couple decided to spend the rest of their lives, educating the Dalit children, no matter what. They believed that "Education is the most powerful weapon that you can use to change the world" and it is the only way to break this vicious cycle of terrible poverty and inhuman labor.
With this desire, the nonprofit HUT was founded by them, in 1983, with a group of like- minded, philanthropic women committed to offer a value complementary education to the orphaned and historically underserved children. To achieve this, a primary school to provide world class education free of cost to the ostracized Dalit children was founded with only 14 children in the village Mannachanallur, Trichirapalli, India. 'HUT's rural English medium school' came into reality.
Today, this school provides world-class education to 743 children and its alumni consists of high ranking police officials, business men, engineers in government service and MNCs and so on.  Today their son, Dr. Raja Venkatesh, a diabetologist by profession, continues to take up the issue and works for the children in distress.
 There were two turning points in Dr. Raja's life that dictated the course of his work. In 1995, as a young doctor, Dr. Raja encountered the case of a pregnant woman who was anemic and eventually died during labour, in rural Tamil Nadu. Her death could have easily been avoided through health check-ups. The incident led Dr. Raja to give up his ambition of working in the U.S. and start a clinic in a remote rural area. Since then, along with his wife Dr. Indhra, Dr. Raja has conducted more than 921 deliveries with no instances of maternal deaths.  
In 2005, team HUT, with a handful of committed volunteers and these two doctors, launched a 10-bed hospital (HUT community care hospital for AIDS patients) exclusively for AIDS patients. The hospital was built for discriminated people and was strictly guided by the motto - 'If you judge people, you have no time to love them'
In 2007, Dr. Raja experienced another life changing moment, when he visited a dying AIDS patient in his hospital, in Perambalur, another very backward village in Tamil Nadu, during his routine clinical visit. The dying man had two children. His wife had already died of AIDS and he was concerned that his two children would be on the streets after his death. As the fate would have it, the man died in the hospital and Dr. Raja found his two children standing near their father's deceased body.
At that moment of sheer vulnerability, in 2007, Dr. Raja decided to 'adopt' these two children and started the 'House of Hope' - a safe haven for the HIV-infected and orphaned children. He along with his team of committed volunteers, staff and other Like-minded philanthropic social workers went in search of other such vulnerable children in the district. Soon enough, they could find thirty-nine more children affected drastically by family tragedies due to HIV/AIDS. All of them were either children infected with HIV or orphaned by parents who had died of AIDS.
Today, House of Hope has adopted 102 such children and provides education through a school in their campus.
After many hardships, HUT has successfully served the community for more than 25 years now. It is sheer dedication and conviction of Dr. AVR and his son and daughter-in-law, the two doctors.