A loving shelter for the homeless HIV children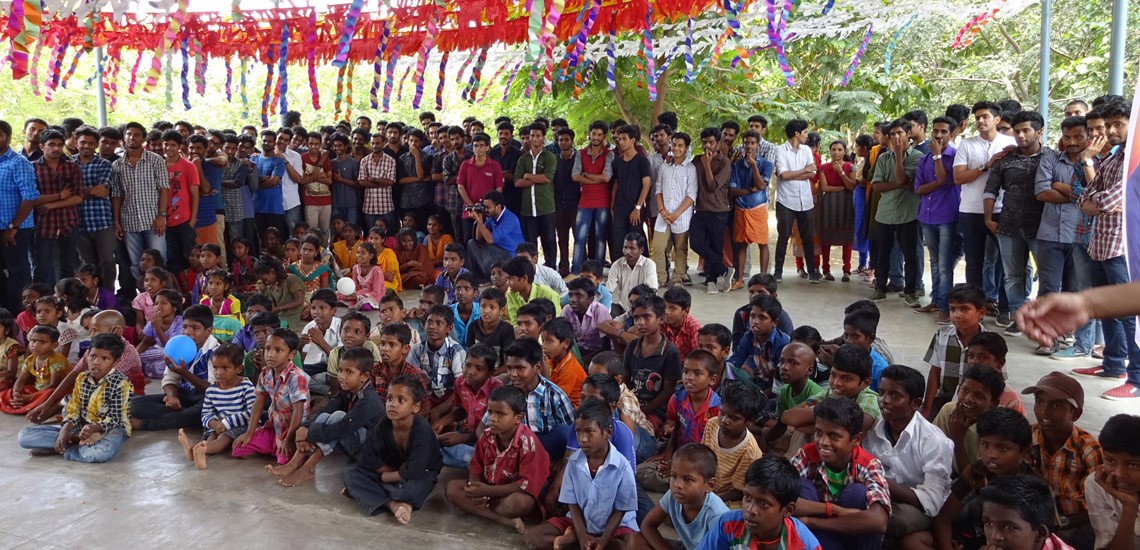 Home for HIV Children- Making a Difference in a homeless child's Life
HUT India's mission is to create loving homes and competent educational opportunity to the AIDS infected/orphaned children and deliver a high-quality, compassionate and comprehensive health care to the AIDS infected community; to provide the homeless HIV children with comfort, safety, love, reassurance . . . and a hug when needed.
A Shelter for homeless orphaned HIV kids -House of Hope Home for HIV infected children (in Perambalur)
HUT, in the process of addressing the medical and psychological needs of the HIV positive people, found that the greatest concern of these people was about the future of their children.
The orphanage (House of Hope)  and an adjoining school (run under the alternative system of education syllabus) for 39 children (including Children infected by AIDS andChildren orphaned by AIDS) in the age group of 3 to 18 was started in 2007. This provides them with the education in line with the education standards set by the government in Tamil medium.
House of Hope's main objective is to rescue and provide shelter for the homeless HIV orphaned children who have been ostracized by their own relatives and live on streets. This shelter provides these homeless children with all their basic requirements like beds, blankets, daily nutritional meals and snacks, served piping hot with a smile, clean clothing and large doses of individual attention to make each feel special, education, cultural and enrichment activities, including weekly nature trips, medical checkups, counseling for psycho social support, bereavement counseling and physical exercise to keep up their health
In short HUT's 'House of Hope Children shelter' is an integrated learning centre for the HIV infected children. The home provides comprehensive educational, emotional, nutritional and medical care to the HIV orphaned and vulnerable children.
We have now 105 such children (65 boys and 40 girls) in the home. Currently the children are in the age group from 3 yrs -18 yrs.